Cyber safety is not really about technology; it's about student wellbeing. And with the world becoming ever more digital, this presents a multitude of new challenges for admins, wellbeing & pastoral care staff. A comprehensive and effective cyber safety solution should include student internet visibility with timely reports and insights being delivered into the hands of the right staff. Without that, at-risk students will go unnoticed and the opportunities to provide suitable student care are missed.
Linewize School Manager's detailed, easy-to-access reporting on student internet usage is helping schools all around the world to meet these challenges and identify those students that could benefit from pastoral guidance.
With astonishing detail and accuracy, School Manager shows exactly who is doing what online - and where and when they're doing it. And that means at-risk students can be identified quickly and accurately, and early interventions initiated.
Related Blog: Unpacking Online Incidents with User Journey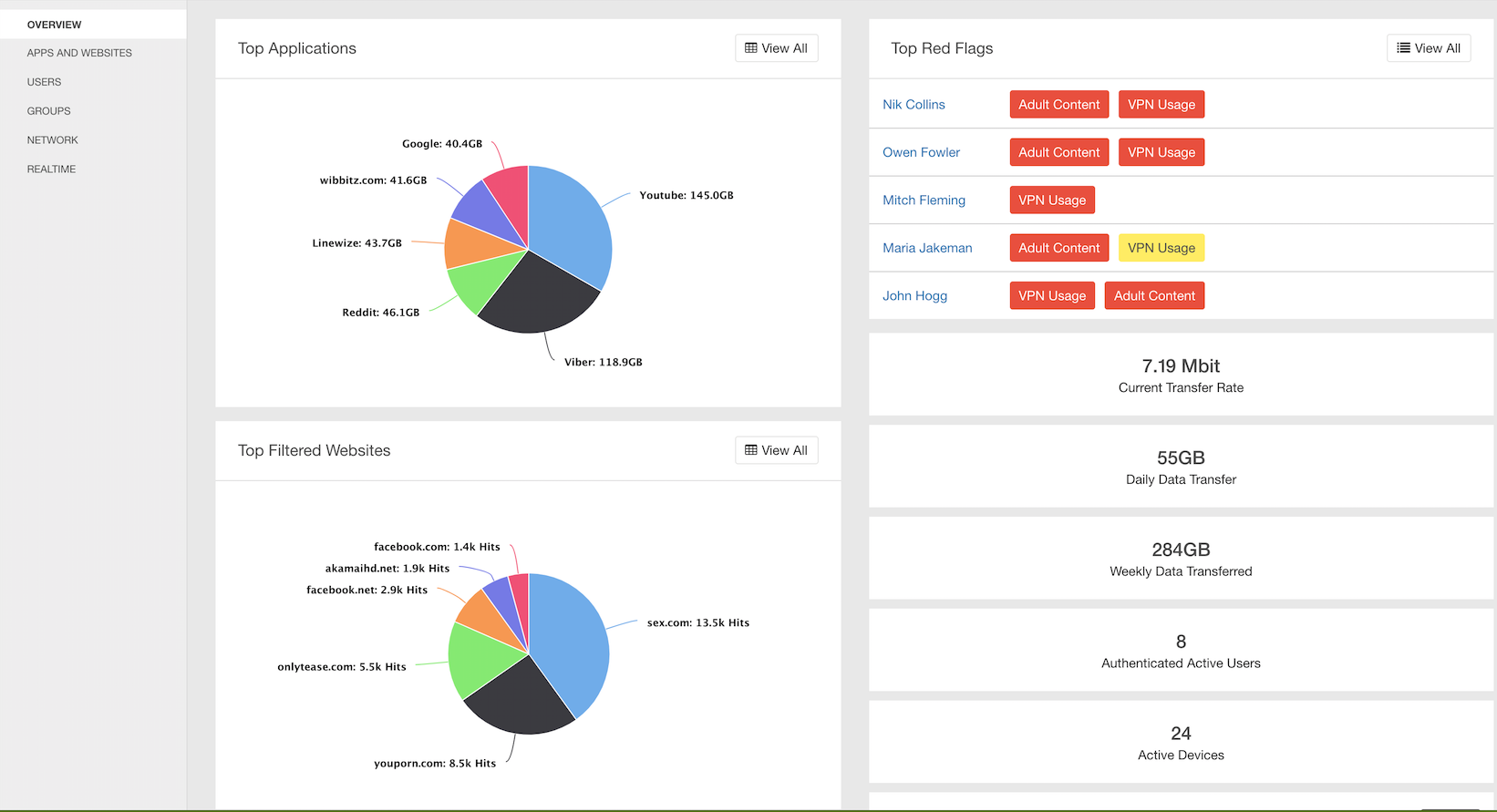 Not so very long ago, "duty of care" was all about protecting students from risky situations in the physical world. Today, schools face the additional burden of keeping them safe from risky virtual situations accessed online.
Related Webinar On-demand: How Linewize Can Support Student Digital Wellbeing
By their very nature, however, online threats are hidden threats. They unfold on screens small enough to fit in a backpack or a back pocket. They can be switched off with a click or a swipe - and switched on again just as effortlessly.
Related Webinar On-demand: Presented by the NZPF & Linewize, this webinar brings together key stakeholders and experts to discuss the issue of student wellbeing in the digital world.
Now that BYOD programs have become commonplace in Australian & New Zealand classrooms, there's been an explosion in the sheer number of devices schools now need to wrangle. Traditional school firewalls, with basic filtering functionality and rudimentary reporting, simply can't keep up - especially given the rampant use of VPNs to bypass school filtering.
Our issues were essentially visibility. The firewall we had just wasn't really up to scratch. It had a lot of holes, and there was a lot of activity getting through. So we looked at various products and chose Linewize." - Tony Hoye, Marist College
School Manager's leading-edge technology plugs those holes - while its revolutionary reporting interface shines a light on the darkest corners of students' online activity, right down to which sites they are accessing at any given moment of any given day.
Related Blog: Student Self-harm - Warning signs, risks & school responses
The Cyber Safety tab of School Manager is where admins can find an overview by year level, room or individual student that shows actual usage by content category - and then compares it to expected or benchmark activity.
At each level, users can drill down to view website traffic, downloads, devices on the school network - even which specific YouTube videos have been accessed and which keyword terms have been entered for online searches.
Having visibility over what our students are looking at online has helped us open some conversations." - Monique Brown, Kohimarama School
Separate adult content reports are also readily accessible on School Manager and can display data on entire years, classes or individuals. VPN reports show exactly which "virtual private networks" students have attempted to access to bypass filtering, and how many of those attempts have been blocked.
Related Guide: A School's Guide to Filter Avoidance - Why students attempt to bypass school network filtering, how to identify when it's happening and ways schools can respond
The "Red Flags" feature provides an at-a-glance summary of risky usage, while "Blocked Reports" detail attempts to access all blocked pages.
School Manager reports can be customised and alerts set for weekly, daily or as-it-happens usage reports.
I've worked with other systems before, and you have to write your reports and keep on top of those. And then the number of false positives you get can be quite significant. With Linewize, you get 99% accurate reporting." - Tony Hoye, Marist College
What it all adds up to is best-in-class visibility and reporting being delivered to the staff who need it most and who can act appropriately. Or in other words, the data every school needs to meet its digital duty of care in an increasingly digital world.